Power up Your Home with Solar Power – Benefits of Solar for Homes in Sri Lanka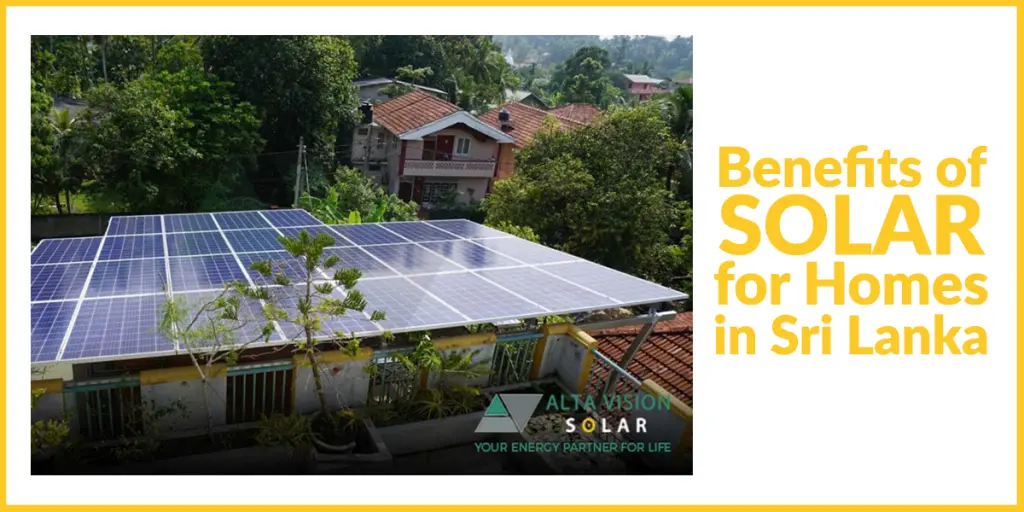 Maintaining a home is no easy task.
There is an endless list of things to think about.
One would go the extra mile to provide all the needs for their home – to ensure the happiness and safety of their family.
Solar Power Solutions are becoming better known in most parts of Sri Lanka. The benefits it delivers makes it a promising solution for both homes and industries. As a Solar Power Company based in Sri Lanka we strive to offer high quality Solar PV solutions to every Sri Lankan.
Electricity is one of the, if not the most, critical requirement of a present-day home
Our world literally stops when we experience a power shortage.
According to the World Bank, the per capita electricity consumption has grown exponentially during the past decade.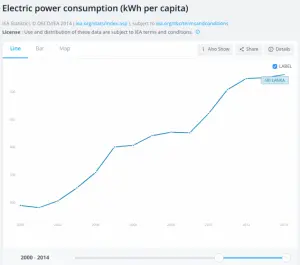 Unfortunately, electricity also happens to be one of the most expensive things to acquire!
The downsides do not stop with the costs. Conventional methods of electricity generation have a significant environmental impact. The combustion of fossil fuel releases a large number of greenhouse gases to the atmosphere and has become a primary contributor to global warming and ozone depletion.
Considering these facts, you may wonder how you could help the environment, reducing the costs of living whilst fulfilling the need of electricity…
Well, it's time you go Solar!
Here are a few benefits of getting a solar power solution for your home.
Accessibility
Solar energy is a renewable energy source – which means that it is naturally replenished on a human timescale. Sri Lanka being a tropical island where the sun shines every day, harvesting adequate solar energy shouldn't technically be an issue.
Reduce your electricity bill
Do you use electricity on a daily basis? Does that usage lead to a huge electricity bill? With the solar power system powering your household, you do not need to worry about receiving a heavy electricity bill. The generation of energy is based on the system installed, which is then used to provide electricity throughout the household.
Increases home value
As the costs for electricity rises, many homeowners look towards solar power. Installing solar panels to your home not only reduces expenses, but it also adds value to the house. This will be a plus point if you decide to sell your house in the future.
Supports the environment
The solar panels installed at your home will harness clean energy from the sun. This process will help reduce various ill effects of the traditional electricity generation processes. Through solar power adoption, you will support reducing air pollution, water pollution, and global climate change whilst improving the health of the community.
Low maintenance
Once the system installation is complete, there is nothing much do to but reap the benefits you invested. All that is required is to keep the panels clean.
We at Alta Vision have designed a suitable timeline beneficial for you where we intend to deliver results within a month.
The targeted duration for the installation, once the custom mounting structure is completed, is just 24 hours!
Are you ready to power your home with solar?
A little ray of sunshine can brighten your home! Get an estimate or arrange a visit from our team to help you out with the next steps.
Sidebar
Tags
Solar
Alta Vision Solar
We offer reliable and efficient Solar Power Systems for industries and homes in Sri Lanka. Our solutions are custom built to ensure maximum benefit for your company or homes.
Follow Us